Sports and recreation complex
About the complex
Newly built according to the action plan, connected with the organization of student youth, a sports and recreation complex was created in 2004 and equipped with new sports facilities. The complex was equipped with changing cabinets, and conditions were created for washing students.  
The complex has an area of 1200 m2. Basketball, volleyball courts, futsal, boxing ring, tennis table, wrestling mats, horizontal bars, weight training equipment, etc. were built in it.
In addition, there is a gym in the complex. The gym is equipped with two treadmills, two exercise bikes and one ski simulator. A mini-football field was built and given to students for use.
Work carried out in the complex
The complex has sections on basketball, table tennis, futsal, chess and checkers.
Kompleksin direktoru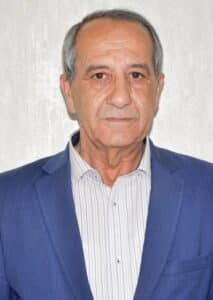 Fərman Məmmədov – direktor
Əməkdaşlar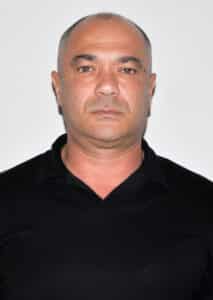 Mehman Baxışov  – məşqçi-müəllim
İdman-sağlamlıq kompleksi
Kompleks haqqında
2004-cü ildə yaradılmış İdman-sağlamlıq Kompleksi tələbə-gənclərin təşkili ilə bağlı Tədbirlər Planına uyğun olaraq tam yenidən qurulmuş, yeni idman avadanlıqları və ləvazimatları ilə təmin olunmuşdur. Kompleksdə soyunub-geyinmək üçün şkaflar qoyulmuş, məşqlərdən sonra tələbələrin yuyunması üçün şərait yaradılmışdır.
Sahəsi 1200 m2 olan kompleksdə basketbol, voleybol, futzal meydançaları, boks rinqi, tennis stolları, güləş döşəkləri, turnik, güc trinajorları və s. qurulmuşdur.
Bundan başqa kompleksdə trinajor otağı da fəaliyyət göstərir. Trinajor otağı 2 ədəd qaçış cığırı, 2 ədəd velotrinajor və 1 ədəd trinajor xizəklə təchiz olunmuşdur. Standartlara cavab verən mini futbol meydançası inşa olunub tələbələrin istifadəsinə verilmişdir.
Kompleksdə görülən işlər
Kompleksdə ağır atletika, basketbol, voleybol, stolüstü tennis, futzal, şahmat, dama idman növləri üzrə bölmələr fəaliyyət göstərir.
Kompleksin direktoru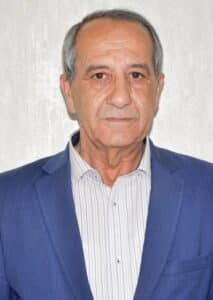 Fərman Məmmədov – direktor
Employees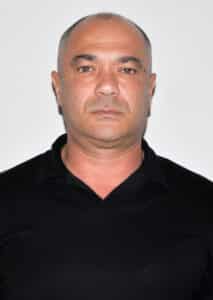 Mehman Baxışov  – məşqçi-müəllim