Center of Information Technologies
About department
The Center of Information Technologies (hereafter CIT) is one of the main structural divisions of Mingachevir State University. This structure implements the information support of the educational, research and educational process, promotes science, culture, new methods, including printed materials and electronic resources, organizes their systematic use. It also serves to develop the intellectual and spiritual potential of society.
Work carried out in the department
The CIT monitors the implementation of the continuous operation of wireless Internet (WiFi) in the internal network and Internet access in university buildings for the purpose of information exchange. Provides technical services to electronic devices located in classrooms and in all structural divisions of the university, checks the serviceability of their condition, implements the provision of necessary programs.
Periodically assist the teaching staff in preparing video lessons and post ready-made video tutorials on the university's website; provide regular support in the participation of employees in various projects. The multiplication of computer knowledge of employees and students remains under constant attention, and assistance is provided to them in this area.
The CIT is active in conducting online and traditional lessons, in conducting online and offline conferences, as well as in preparing programs, invitations and congratulations. The process of admission of students is also one of the main directions of the center.
Şöbə müdiri
Baş müəllim
tel: 055 440 37 69
Əməkdaşlar
Hazırda İnformasiya Texnologiyaları Mərkəzinin 6 nəfərdən ibarət əməkdaşı var.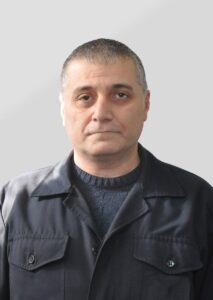 Əli Abdullayev  – İKT üzrə texnik
Məhəmməd Şükürov  – operator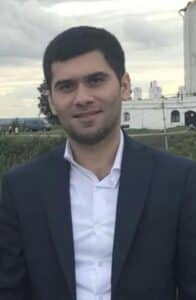 Xəyal Hüseynov  – operator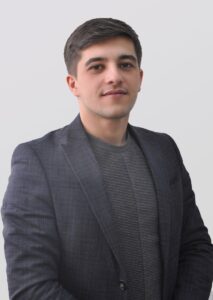 Balabəy Həsənov  – operator
Pərvanə Nəcəfli  – operator
Nərmin Cəfərli – operator
İnformasiya texnologiyaları mərkəzi
Şöbə haqqında
İnformasiya Texnologiyaları Mərkəzi (bundan sonra – İTM) Mingəçevir Dövlət Universitetinin (bundan sonra MDU) əsas struktur bölmələrindən biri olaraq, tədris, elmi-tədqiqat və tərbiyə prosesinin informasiya təminatını həyata keçirən, biliyi, elmi, mədəniyyəti yeni metodlarla təbliğ edən, çap məhsullarını və elektron resursları toplayıb mühafizə edən, onların sistemli ictimai istifadəsini təşkil edən, cəmiyyətin intellektual və mənəvi potensialının inkişafına xidmət göstərən strukturdur.
Şöbədə görülən işlər
İTM informasiya mübadiləsinin həyata keçirilməsi məqsədilə daxili şəbəkənin və internetə çıxışın fasiləsiz fəaliyyətinə, universitet binalarında kabelsiz internet (WIFI) xidmətinin göstərilməsinə nəzarət edir. Universitetin bütün struktur bölmələrində və auditoriyalarda yerləşən elektron qurğulara texniki xidmət göstərir, onların saz vəziyyətdə olması, lazımi proqram təminatı ilə təchiz edilməsini həyata keçirir. Universitetin elektron resurslarını nəzarətdə saxlayır, saytın fəaliyyətini nizamlayır. 
Mütəmadi olaraq professor-müəllim heyətinə videodərslərin hazırlanmasında köməklik göstərmək və hazırlanmış videodərsləri universitetin saytında yerləşdirilmək, əməkdaşlırın müxtəlif layihələrdə iştirakına mütəmadi dəstək göstərmək mərkəz tərəfindən həyata keçirilir. Əməkdaşların və tələbələrin kompüter biliklərinin artırılması daim diqqətdə saxlanılır və bu sahədə onlara yardım göstərilir.
İTM onlayn və ənəvi dərslərin dərslərin, müxtəlif tədbirləin, konfransların keçirilməsində (onlayn, oflayn), proqramların, dəvətnamələrin, təbriklərin hazırlanmasında fəaliyyət göstərir.  Tələbə qəbulu prosesi də mərkəzin əsas fəaliyyət istiqamətlərindən biridir.
Şöbə müdiri
Baş müəllim
tel: 055 440 37 69
Employees
Hazırda İnformasiya Texnologiyaları Mərkəzinin 6 nəfərdən ibarət əməkdaşı var.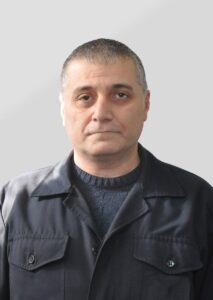 Əli Abdullayev  – İKT üzrə texnik
Məhəmməd Şükürov  – operator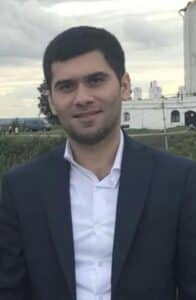 Xəyal Hüseynov  – operator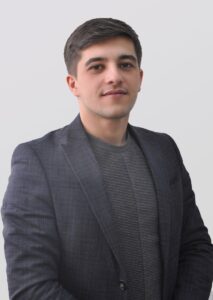 Balabəy Həsənov  – operator
Pərvanə Nəcəfli  – operator
Nərmin Cəfərli – operator