About the department
Accounting of the financial and economic activity of Mingachevir State University is carried out by the Central Accounting. Currently, the accounting of the university is developed and fully automated on the basis of modern programs that meet the modern requirements of the time. Accounting consists of the following departments and sections.
– Department of payroll accounting
– Accounting of paid education and scholarship
– Accounting department of momerial valuables
– Economics section
– Financial section
The university's financial and economic activities are coordinated with the Rector's adviser on financial issues to ensure the efficiency of communication with the departments and faculties, to promptly fulfill the rector's instructions, to implement a new financing mechanism in the educational institution, and to prepare proposals.
Şöbə müdiri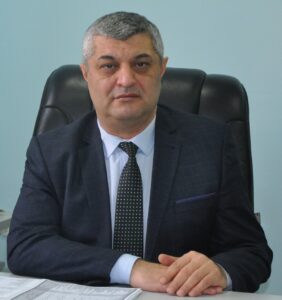 Şahin Muradov – baş mühasib 
Şöbə haqqında
Mingəçevir Dövlət Universitetinin maliyyə təsərrüfat fəaliyyətinin uçotu mərkəzi Mühasibatlıq tərəfindən aparılır.
Hazırda universitetin mühasibatlığı inkişaf edərək dövrün müasir tələblərinə cavab verən müasir proqramlar əsasında tam avtomatlaşdırılmışdır. Mühasibatlıq aşağıdakı şöbə və bölmələrdən ibarətdir.
– Əmək haqqının uçotu bölməsi
– Ödənişli təhsilin və təqaüdün uçotu
– Momerial qiymətlilərin uçotu bölməsi
– İqtisadiyyat bölməsi
– Maliyyə bölməsi
Universitetin maliyyə-təsərrüfat fəaliyyəti şöbələr və fakültələrlə əlaqənin səmərəliliyini təmin etmək, rektorluğun göstərişlərini operativ yerinə yetirmək, təhsil müəssisəsində yeni maliyyələşmə mexanizminin tətbiqində, təkliflərin hazırlanmasında rektorun maliyyə məsələləri üzrə müşaviri ilə koordinasiya olunur.
Şöbə müdiri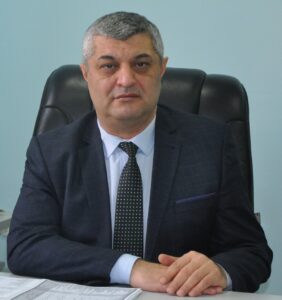 Şahin Muradov – baş mühasib